---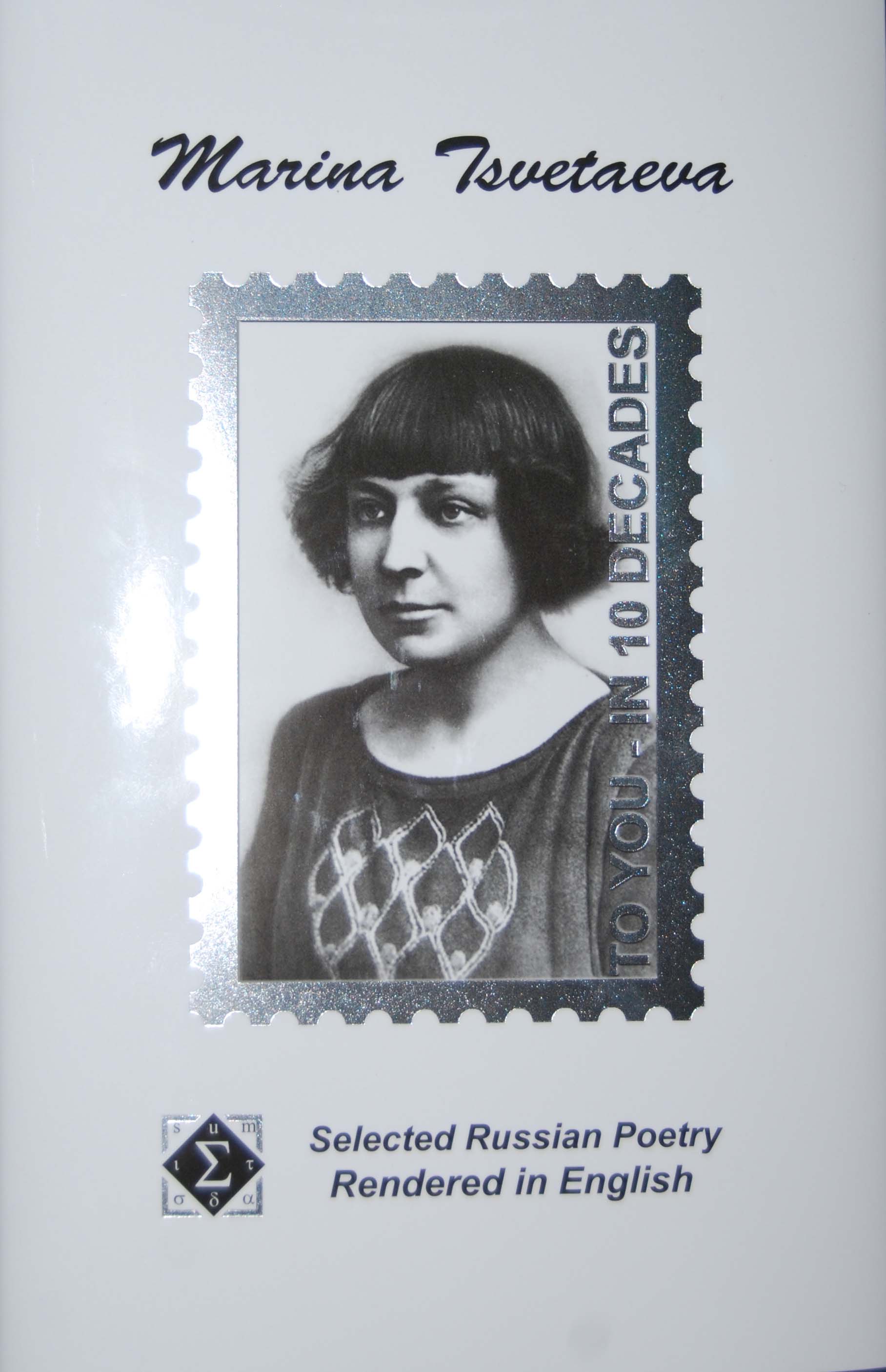 PLACE AN ORDER TO YOU - IN 10 DECADES
by Marina Tsvetaeva
with contributions by Bella Akhmadulina and Arseny Tarkovsky
Translations by Alexander Givental and Elysee Wilson-Egolf
ISBN 988-0-9779852-7-2
(vi)+88 pp., &nbsp 5.5 in x 8.5 in, &nbsp hardcover

About the Author
After Marina Tsvetaeva's centennial conference at Amherst (MA) in 1992, her biographer Irma Kudrova recorded the following dialog with Joseph Brodsky, a Nobel Prize winner, and the US Poet Laureate of that year (we translate from Kudrova's foreword to the book "Brodsky on Tsvetaeva"):
When ... participants of the conference left the lecture hall ... Brodsky happened to be at the center of our group ... The conversation turned to evaluation of Tsvetaeva's talent in comparison with her most famous contemporaries. And then Brodsky expressed his position as categorically as he had never (as far as I know) formulated it in print. He named Tsvetaeva the greatest poet of the 20th century. I tried to narrow it down:
"Among Russian poets?"
He repeated irritatedly
"Among poets of the 20th century."
His irritation was unpleasant, but I wanted to know his opinion without any uncertainties and reservations, and so I continued to specify:
"And Rilke?" And I added somebody else, but I've forgotten whom. Brodsky repeated angrily:
"In our century, there is no poet greater than Tsvetaeva."
---